Ethnic minority and marginalised groups can face additional barriers when seeking help.
CRASAC believes all victims of sexual violence and abuse deserve justice, safety and protection – and traditional attitudes can stop women who have been assaulted from accessing support. Confidentiality is essential for victims and survivors to get help.
Our work in the community takes place at locations that are perceived as safe and accessible to marginalised groups and includes workshops, events and specialist sexual violence training.
We have a specialist service with expertise in addressing some of the fears and pressures specific community groups face and can provide emotional support and interpretation service in six languages.
Specific fears and pressures encountered by marginalised communities:
Traditional practices such as Izzat (honour) and Sharam (shame)
An expectation for women be a dutiful and obedient wife or daughter who accepts violence rather than leaving home.
Becoming outcast by extended family and wider community.
Lack of privacy within a close-knit community.
Fear of being ignored or suffering further violence.
Victims being wrongly encouraged to blame themselves and their own behaviour.
Lack of confidentiality (or the perception of) can prevent women seeking help.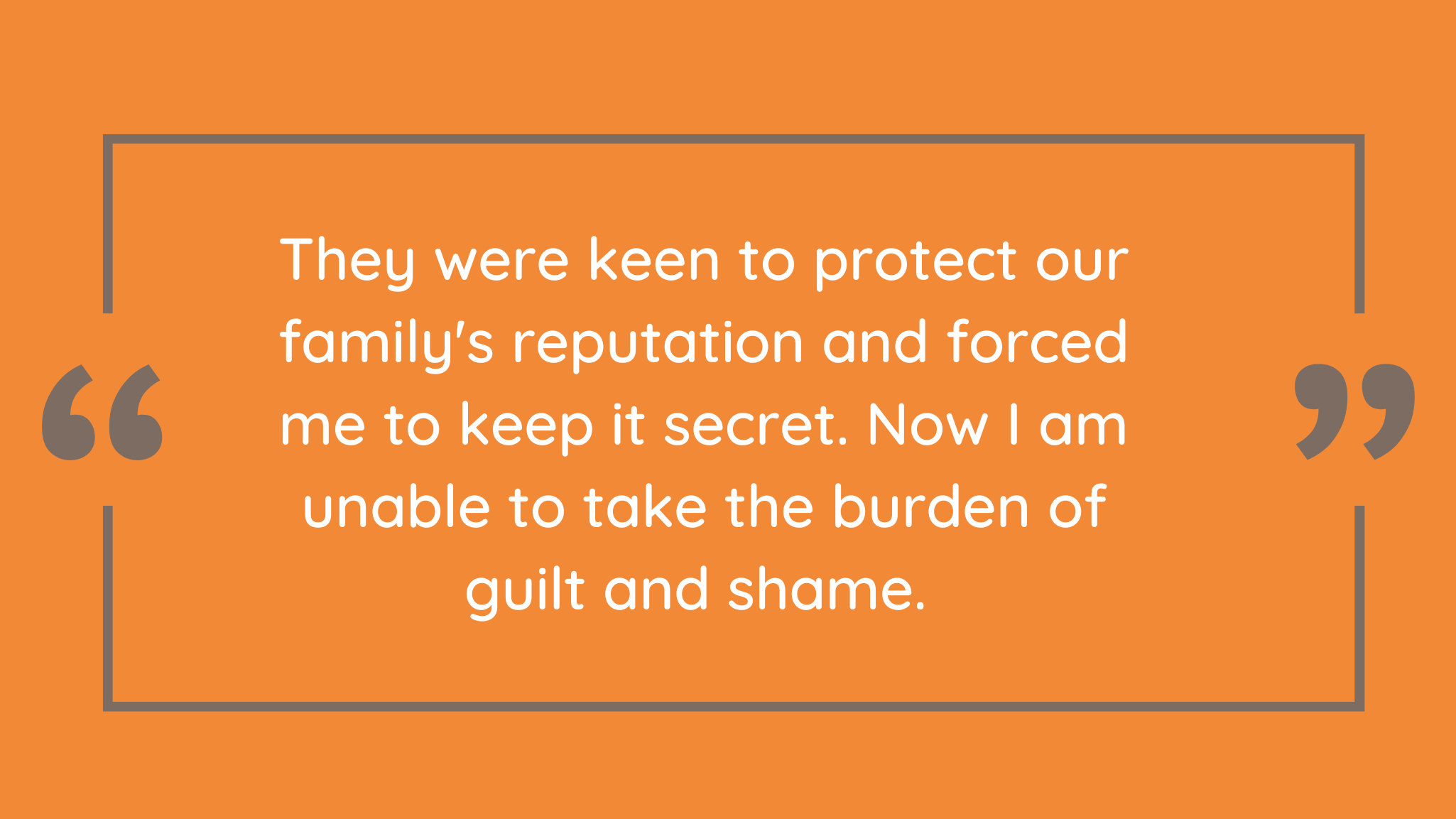 How we can help
We understand the complexities of sexual abuse in ethnic minority and marginalised communities and the barriers to accessing support.
Our support is confidential and staff who work on our information line, counselling, and advocacy services are trained to understand the values of different cultures.
We provide effective and appropriate interpretation for clients with language barriers.
For more information about our outreach services and support for underrepresented groups contact outreach@crasac.org.uk or call our information line on 024 7627 7777.
Other resources and support groups
The Traveller Movement's Safe Space for Women provides information and support for Gypsy, Roma and Traveller women. They provide advice on legal rights, options and local support networks.
The Price of Honour research report explores the issues of sexual violence within South Asian communities in Coventry.
Women Against Rape work closely with the Black Women's Rape Action Project to make visible the experience and demands of women of colour. They campaign for justice, protection and compensation for all women and girls who have suffered sexual, domestic and/or racist violence.
Centre of Expertise on Child Sexual Abuse research on sexual abuse of children from under represented groups.