Our history
CRASAC was founded in 1981 by a group of women who recognised that there was a lack of support for other women survivors of sexual abuse. Initially providing a telephone counselling service run and staffed by volunteers, we are now one of the largest Rape Crisis Centres in England and Wales.
We continue to work from a feminist perspective and recognise that sexual violence is both a cause and consequence of gender inequality. We also understand that men are also victims/survivors and started providing services for men in 2008. 
Our 2021/22 Annual Review:
Rape Crisis is a network of centres across the UK that 'provides co-ordination and support to affiliated member groups and campaigns and lobbies to raise awareness of the issues of sexual violence in the wider community and with local, regional and national government.' In 1973 the organisation was set up in England and Wales. The first Rape Crisis centre to open in Scotland was in Glasgow in 1976 with the Scottish Government funding Scotland Rape Crisis who currently have 14 member centres.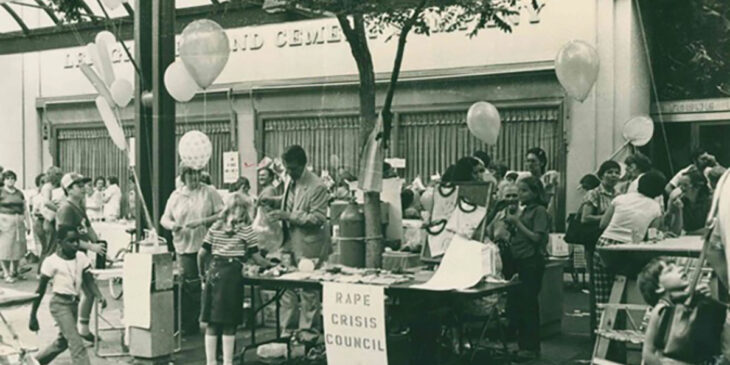 In 1984 there were 68 Rape Crisis centres in the UK, in 2010 this number had fallen to 39, in 2020 there are 41 member centres in England and Wales. Many Rape Crisis Centres are severely underfunded, with only 1 in 5 centres managing to attain the full funding that they require (Women's Resource Centre).
Rape Crisis Scotland – our story so far