Senior Management Team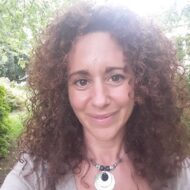 Natalie Thompson
CEO
Natalie.Thompson@crasac.org.uk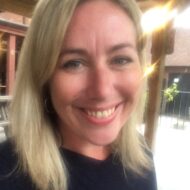 Jenni Muskett
Deputy CEO
Jenni.Muskett@crasac.org.uk
Alev Taylor
Chief Operating Officer
Alev.Taylor@crasac.org.uk
Board of Trustees
Rachel Hinde – Chair (Board member since September 2008)
Rachel Hinde currently works for NHSEI leading an improvement programme focussing on primary care, improving the resilience and efficiency of general practice. She has previously worked in local government in the Midlands and in London and for other statutory bodies. She has expertise in change management, quality improvement and a range of leadership and management skills. She has been committed to CRASAC as a trustee for many years, supporting the organisation through changes.
Alison Drury (Board member since March 2010)
Alison Drury has had a long career in brand marketing, strategic planning and market research specialising in recent years in research with a social purpose and research amongst stakeholders in education, health and the third sector. She is also a qualified psychotherapist and counsellor working with women affected by the trauma of sexual violence and domestic violence. She has been a longstanding trustee at CRASAC and is a former vice chair of governors for a large successful Further Education College in the Midlands.
Mary-Ann Stephenson (Board member since May 2010)
Mary-Ann Stephenson is Director of the Women's Budget Group. She has worked in women's equality and human rights for over twenty five years and has been the Director of the Fawcett Society and Commissioner on the Women's National Commission. She is also a board member at the social and economic rights organisation, Just Fair. She has a PhD in law from the University of Warwick.
Julie Sullivan (Board member since May 2013)
Julie was a local government Community Safety Manager specialising in domestic abuse and sexual assault and rape issues. On retirement she joined the board of CRASAC.

She also chairs the board of a Multi-Academy Trust of five schools locally (three of whom are outstanding) and is vice chair of a successful local charity who oversees the assessment of vulnerable families from all over the country.
Mary Hawkins – Treasurer (Board member since January 2014)
Mary had a long career in Local Government, finishing as a Deputy Chief Executive and Chief Financial Officer, during which time the Council she worked for, achieved an 'Excellence' rating. After this she was the Head of Operations for ENTRUST regulating the Landfill Communities Fund. Mary has a keen interest in Finance, Corporate Governance and Risk Management.

Mary has been retired a few years, she is a keen golfer and is on the Committee of her Ladies Section, and has been instrumental in achieving the 'Women in Golf' status. Her other hobbies are her allotment, and travelling.
Elaine Russell (Board member since July 2018)
Elaine Russell is a Methodist minister who has worked in the NHS since 2008, predominantly within Public Health. Previously the PH commissioner for Coventry, she became a trustee at CRASAC after she moved roles, returning to her native Birmingham but retaining her interest in CRASAC's inspired work. Currently working for NHSEI where she joined to support the Sexual Abuse and Assault Strategy review; she is also a Trustee for a nursery partnership in her local area of south Birmingham.
Eje Esangbedo (Board member since November 2020)
Eje Esangbedo joined the CRASAC board of trustees with a background in business development and fundraising. She currently works for Reall (an investor and innovator in affordable housing) as Head of Fundraising and Investor Relations. Prior to this she worked at World Vision where she led the new business unit; securing funds from FCDO (previously DFID) and the EC amongst other funders. With a range of management and leadership skills, she is also very well experienced in the field of impact investing.